How to Increase Legal Ops Maturity
in CLOC's Core 12 Functional Areas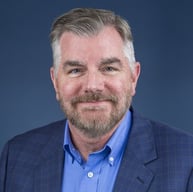 Doug Austin
Editor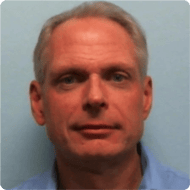 Len Robinson
Head of Computer Forensics and E-Discovery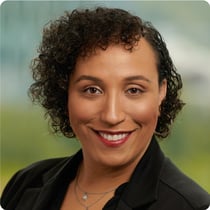 Jessica Robinson
Vice President of Operations
Today's corporate legal departments are facing tremendous headwinds that require legal teams to develop more efficient operations. With the growing importance of Legal Operations in corporations, there is a sprint toward increasing operational maturity within legal departments. In order to "do more with less" cost-effectively, legal teams will need to focus on ways to optimize efficiency and maturity in all 12 of CLOC's core functional areas.
Join this webinar to hear from Doug Austin, Len Robinson, and Jessica Robinson as they discuss the current state of Legal Ops today, ways to improve maturity in CLOC's core functional areas, and tips for achieving operational maturity.
What you will take away from this webinar:
Today's state of Legal Ops and the CLOC Core 12

How to overcome challenges presented by big data, data privacy regulations, and cyber attacks

How to achieve operational maturity by focusing on eDiscovery, Compliance, and Risk (ECR) management maturity.

How leveraging an Enterprise eDiscovery Maturity Model uniquely helps corporations achieve not only eDiscovery maturity, but overall operational maturity across all 12 functional areas of the CLOC Core 12.
Corporations are modernizing and maturing their legal departments to operate as business partners and risk managers. Integrating modern eDiscovery software into your legal operations strategy can have a significant impact on your ability manage risk and control costs.

Download the white paper to start your journey to Legal Operations Maturity.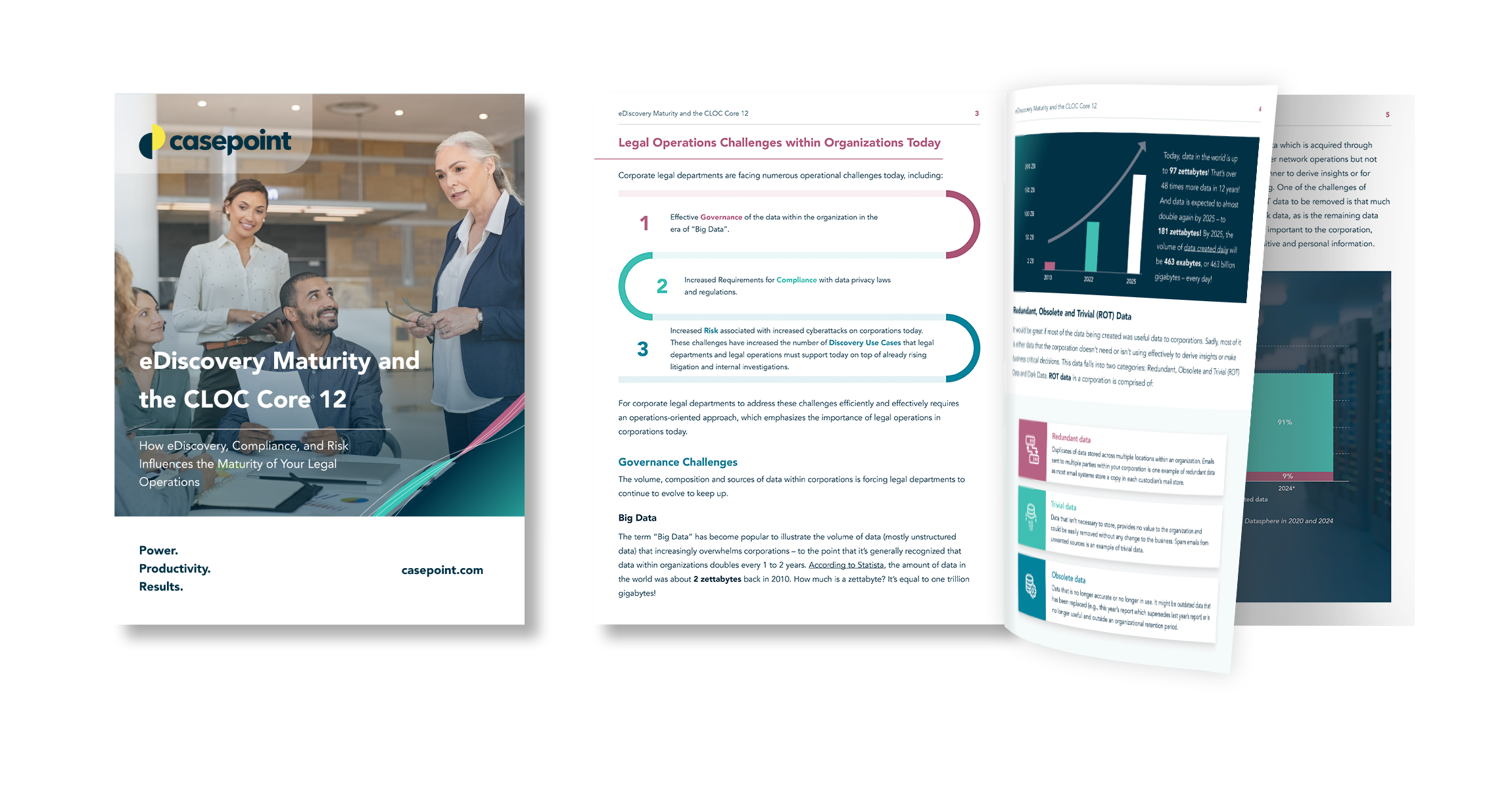 Want to Learn More About Optimizing Your
Legal Operations Through eDiscovery Maturity?